Its time for loving and giving
A small absence from the blog as we have been busy doing some select Christmas fairs for the season, and we especially enjoyed meeting new customers at Presents Galore,  Newmarket in aid of MacMillan Cancer. Our handpainted papier mache Christmas decorations enjoyed a special reception as we kept on having to replenish stock during the fair. Our customers enjoyed picking through these decorations as each one is handpainted to a unique design.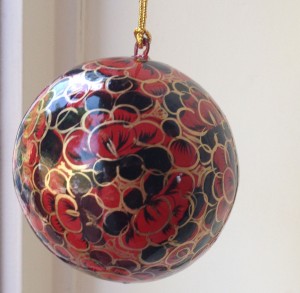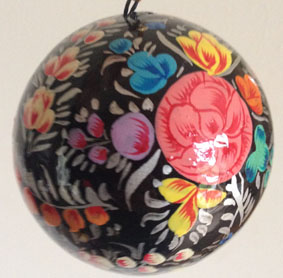 Interestingly a trend for the black Christmas baubles was apparent as well as the bell shape. The bells do have small bells inside which tinkle when moved that customers are always charmed by and bring on a smile!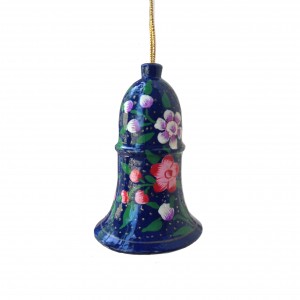 Our New Leaping Reindeer range did especially well tea towels running out on the second day of the show with our oven gloves catching up fast.  Bespoke Leaping Reindeer table runners also a popular option. We are able to have made customised lengths within a time frame.
Some local Christmas fairs in London and the countryside where we had a repeat of the same; the festive spirit is certainly about!
As our bit of 'loving and giving',
we are not charging for shipping on orders over £60 to mainland UK and offering 15% off our very Christmassy Leaping Reindeer range on purchases over £20. We are also offering free gift wrapping on orders over £60. Our last order dates before Christmas will be Wednesday 18th December to guarantee delivery. However, do contact us directly if you want to discuss other delivery options.
Wishing you all a very Merry Christmas and thank you to all our lovely new customers.
Best wishes
Supriya