A recent visit to India to meet up with Jasmine White production teams.
We visited India in April  and all credit is due to the team at Advent Custom Tours http://www.adventcustomtours.com who very kindly held our hand as we navigated the hot weather in Delhi at 37Degrees to high up in the Himalayan Mountains where it dipped to around 13-14Degrees, which of course was pretty normal given the weather in England! What with last minute flights and travel related issues, it was very handy to have a team that deals with tailor made travel to help us around.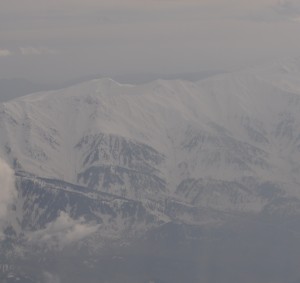 Visiting the Production Team in Kashmir
It was lovely to be in Srinagar which is the capital of Kashmir and being nestled among the Pir Panjal and Zabarwan mountain ranges in the Himalayan mountains is quite magical. Srinagar is a valley in the foothills of these mountains and is well known for its beautiful Mughal Gardens and Houseboats, or 'Shikharas' on the beautiful Dal Lake. The view of these majestic mountains and their stunning peaks rising above and around the valley are an impressive sight to behold. The Mountain peaks Kotwal (14,211 feet)and Mahadev (18,013 feet) peaks, amongst others, are visible from the valley. The Mahadev is the backdrop of the Shalimar gardens which is rather stunning.
It is in Srinagar that we visited our production team which is focused on developing the traditional art of hand painting amongst the young women so that it provides them with a means of income, an aspect that is of firm importance to the development of Jasmine White products.
Handpainting is a traditional skill practiced by men, which is not unlike most other parts of India. At Jasmine White we are keen to ensure this skill is sustained and also provides an income stream to women who can work from home. As a first for our enterprise, our senior artisan Tareque is now training women to work on this skill from home, and where possible from a special 'workshop' for women.
Most of the artisans in our Srinagar production facility undertake the work at their homes around their families, and they work in their spare time or on a 'project basis' for the production unit.
We enjoyed our introduction to Kehva, a beautiful blend of cardamom and clove which is traditionally the 'tea' drunk in Kashmir. The beautiful gardens and the Dal Lake that makes up the city are very enticing. We have promised ourselves to go back for a Houseboat stay and also to further develop our ties with the magical hands that work on our beautiful products.
Then to Delhi
We also visited our production unit in Delhi which produces our textile products. We are pleased that the team that works on the Indian Street, Stars and Birds of Paradise ranges does not have  any child employees or a 'tea boy' (typically a young boy who instead of being at school is found in offices all over the country serving teas) , and that all teas/coffees/soft drinks are made by the unit members themselves, or bought in by them.
We are satisfied that fair wages are paid at both our units and no sweat shops operate here.
It is these aspects that are the foundation of the Jasmine White brand and so with each product an integrity as well as beautiful craftsmanship can be assured.
Off to plan the next trip then …………………….