The Royal Tour and Handblock Prints!
Its lovely to see the Royal Tour of India going so well-it looks like it is with sheer delight that the Duke and Duchess of Cambridge have taken to the bright and beautiful country that is India if the images on BBC News/Daily Mail/Hello Magazine/NDTV/Tatler are anything to go by!
We love this picture of  the Duchess in the hand block print dress in Tatler the best! (Photos of the Duchess Courtesy Tatler)
You can see more pictures of their tour on BBC News here
The first day of the Royals Tour in India didn't just involve floral garlands and meeting celebrities from Bollywood, but also visiting the site of the Mumbai attacks in 2008 including the famous Taj Mahal Hotel.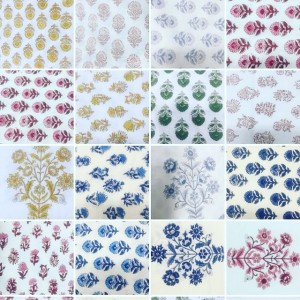 What caught our eye most, and we can't help it, is the beautiful array of dresses worn by the Duchess, including the lovely hand block printed dress which we think is very elegant. Its in keeping with our ethos of an 'artisanal chic' lifestyle-which is true of Jasmine White London product ranges-both homeware and attire which promotes ethical production values and allows rural communities to survive.  We recently launched new designs in Ikat and Hand Block prints, the Gaia, Freya and Laxmi range and are delighted to see some similar designs on the Duchess of Cambridge Kate Middleton.
Our hand block print range is coming soon…so email us if you would like to reserve any items before they arrive on enquiries@jasminewhitelondon.com