The Royals and the beauty of the Himalayan Mountains
As the Royals visit the mountain Kingdom of Bhutan, it reminds us of an idyllic childhood spent for a while in the mountains in India, just on the other side in equally beautiful Arunachal Pradesh. The mountains we looked onto towards the west were the kingdom of Bhutan. The beauty of the mountains, pristine streams flowing through the valleys,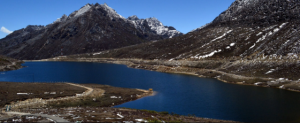 children and people wearing Baku (traditional dress) all reminds us of the beauty of untouched nature we grew up with there which continues to inspire us.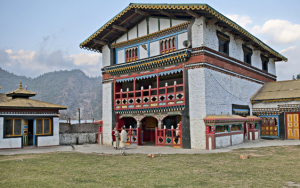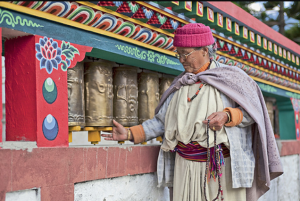 Bhutan is well known for being a very friendly neighbour to India and we are pleased that the Duke and Duchess of Cambridge are visiting the country. It is naturally protected by the Himalayan moutons which form its boundary.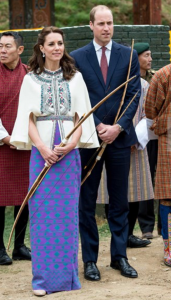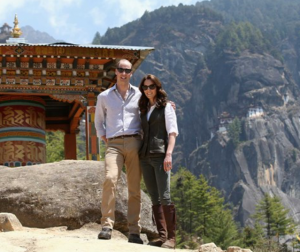 We recall the pretty traditional clothes and patterns that the locals wear which brightens the atmosphere up, despite the weather being increasingly cold with altitude. We also love the beautiful weaves that that the traditional shawls are made of.  These are very special and as with all artisanal products, are handwoven and labour intensive.
We drank yaks milk, as there are no cows here and there is not a rickshaw to be seen. Single file traffic crawling up the mountains due to the incline is often in convoys and quite restricted. Hence our fascination for rickshaws, trucks and autos (tuk tuks) as we had never seen them in the mountains before.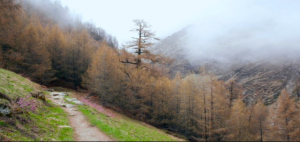 It used to take us all day to start from the plains all the way up to the high mountains where we lived in a beautiful valley high up in the mountains.  This part of India is called Arunachal Pradesh, and this means 'Land of the Rising Sun'.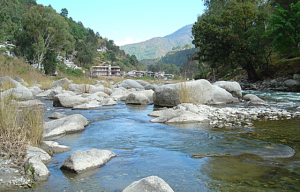 (All photos are courtesy of Arunachal Tourism and The Duke and Duchess' photos are from Tatler.) The untouched beauty of the mountains was brought home by the Royal Tour, and we are pleased the Duke and Duchess of Cambridge have experienced this part of the world as well.
Hopefully the Royal couple will go back inspired from the mountains as well. This is a nostalgic post, but tells you a little bit about some of our inspiration that derives from the Himalayan mountains.